Love & Saffron by Kim Fay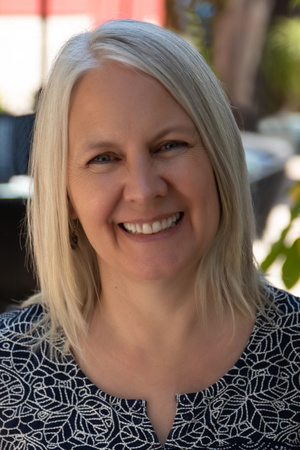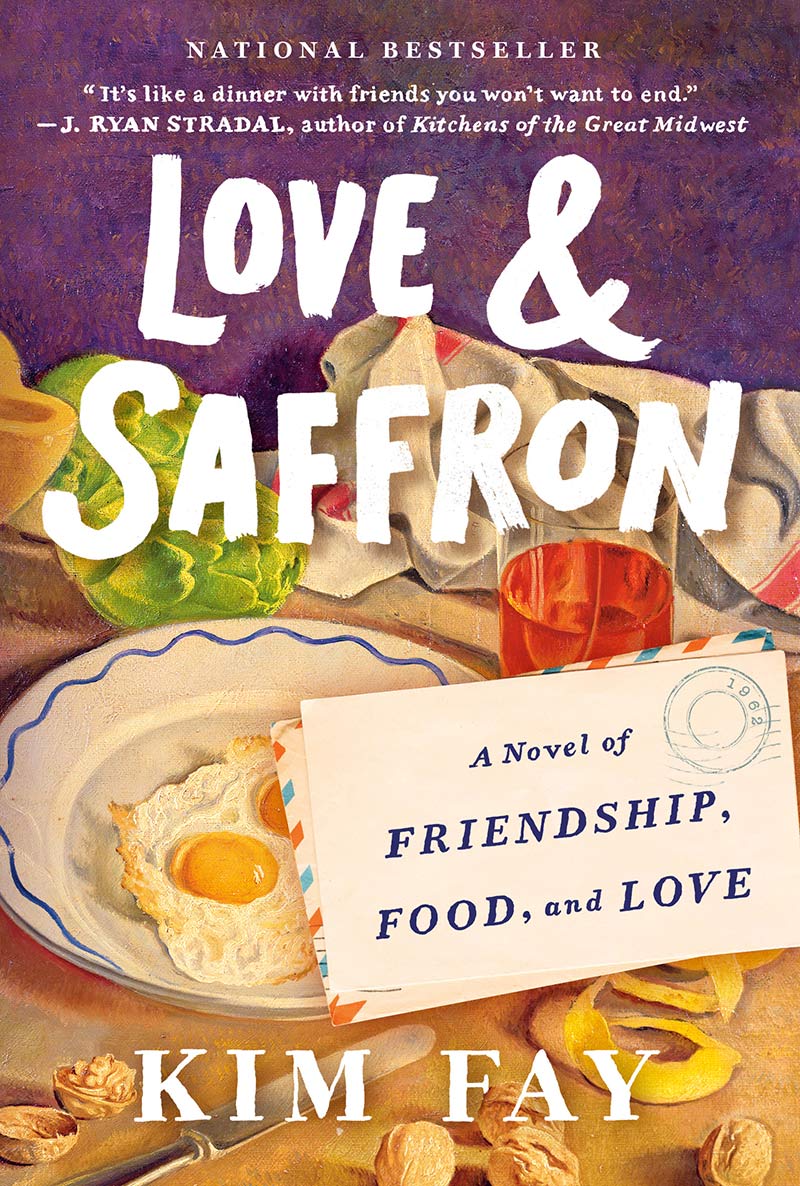 INTERVIEW WITH Kim Fay
August 17, 2022
GENERAL QUESTIONS

How do you begin writing a new book?
A scene arrives in my head—fully formed. There's a character in the scene. I feel what she's feeling. The setting's details are as vivid as if this is a place I've been before. Starting there, I tag along to see where the scene wants to go. Eventually, I sketch a loose path forward, but I don't make a formal outline. Outlines are like clothes that are too tight. I can't move freely in them. While I will have a rough idea of where I want to end up, I like to discover how I'm going to get there while I'm on the journey. If there are pleasant surprises for me along the way, then hopefully there will be pleasant surprises for the reader, as well.
What was your favorite childhood book?
I've been sitting with this question for a while, wishing that I could declare This Book or That Book was my very favorite. But I just loved all books so much when I was young. Beezus and Ramona. Little House on the Prairie. Are You There God? It's Me, Margaret. And of course, Nancy Drew. I lived for the newsprint Scholastic Book Club order form we got in junior high, and my first fan letter was not to Shaun Cassidy or Leif Garrett, but to Betty Cavanna, the author of Mystery of the Emerald Buddha and one of my inspirations for becoming a writer.
Do you listen to music while you write, or do you need complete silence?
I find both complete silence and music with words too intrusive. In the late 1980s, I was backpacking through Europe and a young Dutch man introduced me to Miles Davis's Ascenseur pour l'échafaud. I estimate that in the last 30+ years, I've listened to that soundtrack at least 80% of the time I've spent writing. The rest of the time was either classical or other jazz. Some days, I can't write without Miles playing in the background.
Do you think being a writer isolates you or connects you to other people?
The act of writing in and of itself is certainly solitary, but it doesn't feel isolating to me. I love being alone with words, but I also love sharing those words—whether it's with my writing group before a piece is published or readers afterwards. Writing for me is one part of a conversation. I've written entire books for just one friend so that we can discuss them. I enjoy taking part in book club discussions about my books (and I'm perfectly happy if someone doesn't like my book as long as we can talk about why). With Love & Saffron I've discovered the wonderful world of Bookstagram. Through the many smart and generous readers I've met there, as a writer I feel more connected to the world than ever before.
What advice would you give to a new writer?
Follow your heart. It sounds cheesy, but please write what your heart wants to write, whether that's a suspense-filled thriller or intimate memoir. Write it not because you want to sell it, but because you simply must have that story in the world.
EXCERPT FROM OCTOBER NEWSLETTER
"A publisher friend on the east coast, Joan Demayo, told me I simply had to read Love and Saffron, and I'm so grateful! What a treasure of a book!," Pennie exclaimed.
Openly seduced by the location in the Pacific Northwest, the story was timeless and could be anywhere. Pennie loved the depiction of some of her favorite haunts, but knows the book can speak to all. Written by Kim Fay, about a pen pal friendship between two women, Joan and Imogen.
Although they originally are in contact regarding food, their correspondence deepens over time. The friendship changes both of their lives, and helps them face the changing world in the 1960s. The women not only share their stories to each other, but their recipes as well. It is an enchanting novel of unexpected friendship. Many who have read it wished it had been longer!
Fay was born and raised in Washington State and now lives in LA, and she chose those to locations for the characters. Pennie is a Washington girl, and always is drawn to stories of her October 2022 home area, but that's not the only reason she loves this book. "It was such a gratifying read! Such a simply enchanting story, along with lovely recipes.