Antoinette's Sister by Diana Giovinazzo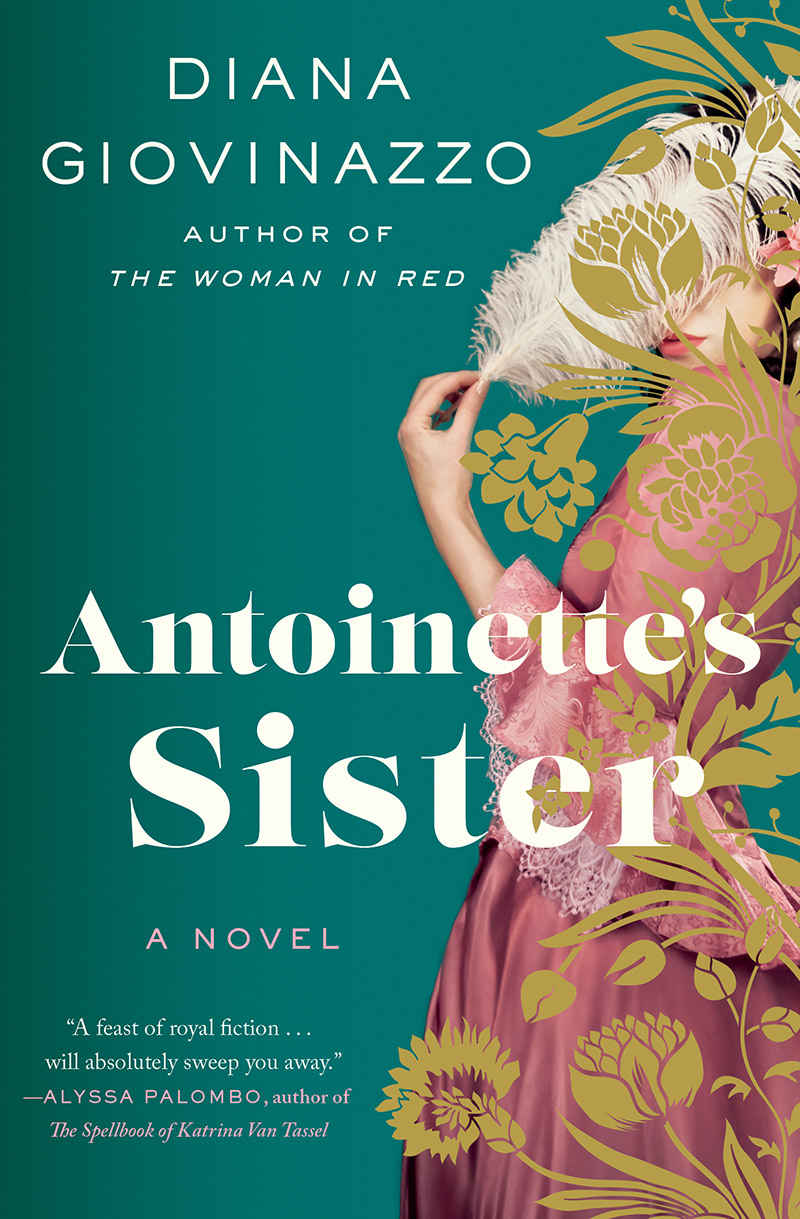 INTERVIEW WITH dianA Giovinazzo
November 15, 2022
GENERAL QUESTIONS

How do you begin writing a new book?
My first step is always research. I become engrossed in the history of the time period. I'll make notes to myself with scene sketches and character traits in a notebook that I carry all around the house with me. After that I form a synopsis that I use to build a plot from. Once I have that together I start writing the story.
What was your favorite childhood book?
When it comes to my childhood the books come to mind, all of Shel Silverstein's books and the whole Teddy Ruxpin catalogue. I still have the same tattered copy of Where the Sidewalk Ends on my shelf. And if you play your cards right, I may just recite the poem Ickle Me, Pickle Me, Tickle Me Too. Shel was very influential on my childhood imagination. Even as an adult I still think about Lafcadio, The Lion Who Shot Back.
Before I could actually read, I received a Teddy Ruxpin doll for my birthday. And while I quickly grew tired of the tapes, I carried the bear and the books around with me. I have very distinct memories of sitting with the bear and making up my own stories from the pictures in the book.
Do you listen to music while you write, or do you need complete silence?
I suppose this is a good time to put in a plug for my playlist available on Spotify? I always have to have music when I write, it helps me set the tone for the scenes. As I begin to write I put together a playlist that keeps me focused on the story.
Do you think being a writer isolates you or connects you to other people?
Unless you count your characters talking to you, the act of writing can be very solitary. At the same time, we also have to be students of human behavior which requires us to be around people. There is a delicate balance that we have to strike where you have time out with friends and family but know when to draw the line and turn on gremlin mode in order to finish your project.
What advice would you give to a new writer?
Read everything from the back of shampoo bottles to the classics. There is no better teacher than books and reading outside of your chosen genre helps to make a well-rounded novel.
DIANA SPECIFIC QUESTIONS

WHAT BOOK DO YOU RECOMMEND READING AFTER ANTOINETTE'S SISTER?
If you are looking for more books about Italian history, I recommend The Kingdom of The Two Sicilies 1734-1861 by Lou Mendola. The book goes into more detail about the history of the county and what happened after Maria Carolina died.
If novels are more your thing, The Queens Fortune by Allison Pataki. The story of Desiree Cleary, Napoleon's first love turned political rival. It's a wonderful exploration of Napoleon and the history of Sweden.
LETTERS PLAY AN IMPORTANT ROLE IN THE NOVEL, IS THERE A LETTER YOU WOULD HAVE LOVED TO HAVE INCLUDED?
It would have been fun to have done a letter from Ferdinand, assuming he would sit down for a few moments to write one. I would imagine a letter from him being a bit rambly and completely devoid of logic.
WHAT WAS THE MOST SURPRISING THING YOU LEARNED DURING YOUR RESEARCH?
How hard Maria Carolina fought to get her sister to safety. From petitioning to have Maria Antoinette and her daughter live in a convent in Naples to almost getting custody of her nephew after her sister's death.